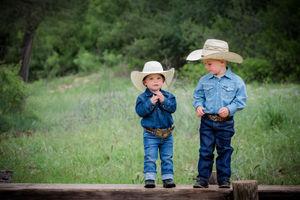 Established in 2018, we have years of experience in bringing the best cowkid products to your doorstep. We are proud to offer quick shipping directly from our Amarillo, Texas location. That paired with our great selections and quality products, there's no doubt that your kiddo will be hot to trot in their Bibs & Tucker!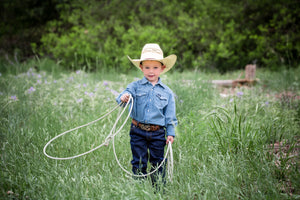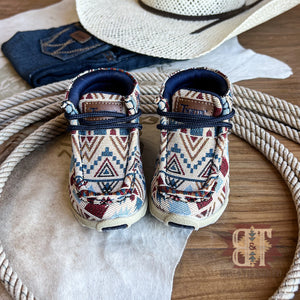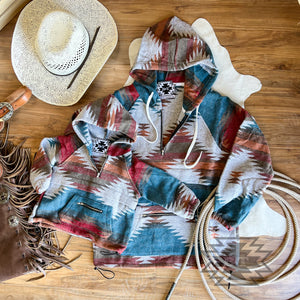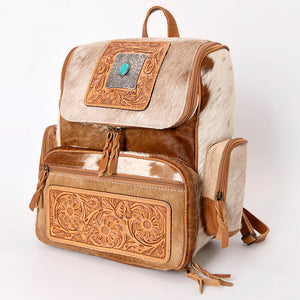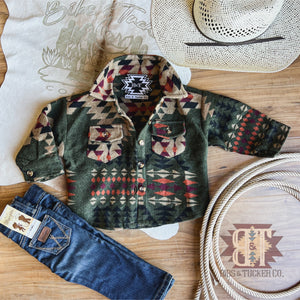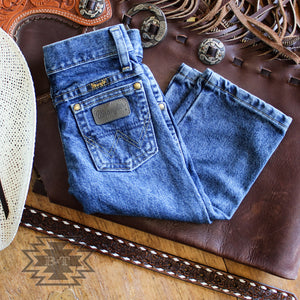 The why
We are on a mission to cultivate and foster our western heritage in order to ensure its existence long beyond our own. We would like to sincerely thank you for joining us on this journey to raise the next generation. Keeping the western culture alive in this crazy world grows more important every day, and the only way we can protect its future is to raise our children to value and love it. You are doing more than you know by raising your children with the values, morals, ethics, and spirit of western culture.
So, Thank you.
Kalley Furnish
Bibs & Tucker Co. LLC
Customer Feedback
"We love Bibs & Tucker! My little cowboy gets compliments daily on his B&T clothes, hats and boots and diaper bag. He seriously never leaves home without something we've ordered. We've been customers for the last 2 years and the quality of each item has been amazing! The customer service is also top notch!" - Sarah H.
"We ordered shoes, shirts, sweatshirt and a belt because it was all well just too cute to pass up! Great quality and we received it quickly." - Alyssa T.
"I miscalendared my order, placing it only a week before photos. I reached out once I realized my mistake (Tuesday, photos in 5 days!) and Kalley couldn't have been more helpful. She was quick to respond and even quicker to get it lined out. 100% recommend. I'd give 12 stars if I could. She took the time to reach out to all the outlets to find the quickest and cheapest (having my expenses in mind) way to get me the outfits and gracious about it to boot! As someone who hates to be inconvenienced, I cannot express how thankful I am." - Cheyann P.